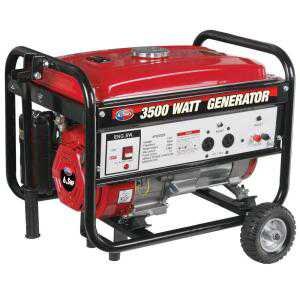 3500 Watt Generator
Need a generator for your event? Dino Jump has you covered with a generator rental delivered to your party or event. Our 3500 Watt generator rentals can handle up to one unit per generator. Comes with 1 full tank of gas good for up to 6 hours of run time.
Looking for a reliable and powerful generator to rent for your next party or event in the Chicago suburbs? Look no further than our 3500 Watt Generator rental!
This generator is perfect for powering small to medium-sized equipment and appliances, making it ideal for park party sites, outdoor events, and emergency backup power. With a 4-gallon fuel tank, it can run for up to 12 hours on a single tank, ensuring that you have power when you need it most.
Our 3500 Watt Generator rental is easy to set up, with a compact design and sturdy wheels that make it easy to move around your site. It also features a range of safety features, including automatic shut-off in the event of low oil or overloading, ensuring that you can use it with confidence.
So why wait? Rent our 3500 Watt Generator today and enjoy reliable, efficient power for your next project or event in the Chicago suburbs!