Amusement Equipment Safety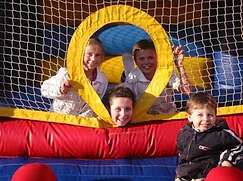 Family Owned and Operated
For almost 20 years we have been providing a Dino Jump party experiences for families across the suburbs of Chicago. Call us, you are talking with the owner. There is a good chance your delivery person is our family member. We look at each customer as a friend who wants to throw an amazing event for their loved ones. We know what it takes to throw a party. Its stressful! You have to consider food, seating, family, friends, entertainment... the list goes on! Let us take some of that stress away. Let the kids bounce off out walls instead of yours!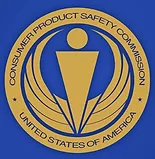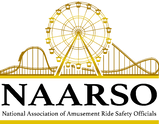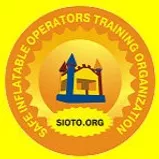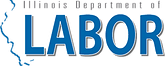 We pride ourselves in knowing we provide excellent customer service and our jumps are the safest designs on todays market.

All of our jumps are bought from a manufacture who makes the equipment that meets or exceeds industry standards, National Fire Protection Agency, and the US Consumer safety division.

We as owners are trained on a yearly basis, keep up with information that the Safe Inflatable Operators Training Organization, National Association of Amusement Ride Safety Officials, and the US Consumer Product Safety Commission. As well as the Illinois Carnival and Amusement Division.

We are fully insured by an A+ rated insurance company. We are also certified by the Illinois Carnival and Amusement Division. Be very careful many jump companies do not carry insurance, simply because it is very expensive. Also because they are not an actual company. We do not cut corners, especially when it concerns the safety of our customers and their family and friends.

We secure our bounce houses so they move as little as possible. We use large steaks usually 18" in length when in grass and we provide sandbags weighing 60-120 lbs for a small charge for indoor and pavement surfaces. We have your back!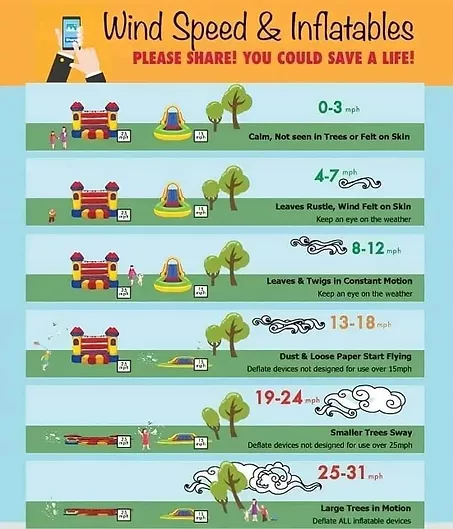 Wind
Lets talk about wind and the elephant in the room. Can moon jumps blow away? Ok first lets get something right, a house can blow over, a tree can be ripped from the ground, and a trampoline can blow across a field. It is a bounce house rental company's responsibility to educate and alert customers when there's a chance for high wind or high wind gusts. But we cant be in all places at once. It is also the customers responsibility to take the information and make the proper decisions during their event.

The safe operation range for bounce houses is from 0-15 Mph winds for tall slides. At 15 mph your hat may blow off, table cloths can come off tables, leaves and twigs blow across the yard in a noticeable motion. At 15 mph we require you to deflate any slides over 10' tall until the wind slows down. This includes wind gusts. For smaller units like obstacle courses, regular bounce houses, and some combo units we require you to deflate all units with any winds over 20 mph. This is recommended by our insurance, the manufacturers and the US consumer product safety commission.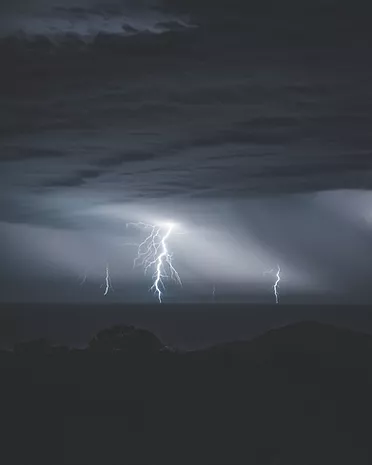 Rain and Lightning
What about rain and lightning? Rain isn't as big of a deal. If you have a water jump or water slide a little bit of rain wont hurt anything. Now a heavy down pour we ask that you shut down the unit and unplug it from the outlet or generator. Remember theses run on electricity. Most homes now a days have gfci outlets on the outside outlets and we do provide upon request a gfci extension free of charge if your home does not have a gfci outlet. A gfci is made to trip when shorted by water or exposed wires, but not all things made always work how they are supposed to so we like to error on the side of caution. ​

Lightning on the other hand, is very dangerous to any and all persons outside. It's a common situation- a thunderstorm is approaching or nearby. You wonder is it safe? Not wanting to be overly cautious or ruin a party many people wait too long before reacting to a potentially dangerous situation. ​

When should I turn everything off and go inside? If you see lightning usually it is already in close proximity. Lightning can be seen from storms around 10 miles away. If you hear thunder, thunder can usually be heard from a distance of up to 10 miles away. So its a safe bet if you see, hear, or notice dark skies you are within 10 miles of possible lightning or storm. In general a significant the threat for lightning stretches 6-10 miles from the base of a storm. Therefore if you see or hear it, make sure you get everyone to safety and shut off all equipment.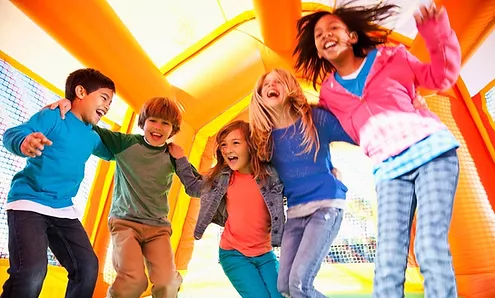 We provide you with a rental waiver that is located on our website under the "more" menu, on every email that you contract is sent out on, as well as given to you at time of delivery. If it is not provided to to please ask your delivery personnel or contact us. On that waiver all safety information above is discussed as well as weight, size, and how many riders can be on a unit at a given time.

Upon delivery you are shown or told:


The unit is secured
How to turn the blower on and off
Instructed what to do in the event of bad weather
Instructed not to allow any horseplay, flips, wrestling or any other unsafe behavior on the equipment
No shoes or sharp objects
No food or drinks
No eye glasses or jewelry
No water on the unit unless it is a rented water unit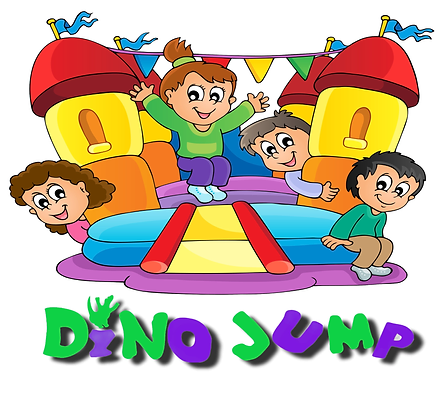 Now some of these may sound like its to protect our equipment. Yes that is true but they are also all safety hazards. including the water on the unit. Wet/Dry units are specially made units that have non slip surfaces or are mae in a way to protect the rider when wet. Dry units are not made the same way and can become unsafe. Also our delivery personnel are prepared to pick up you unit and when they are wet the can weigh double what they do dry. We do not want our employees injured because a customer wasn't following the rules. ​

Capacities for inflatables. Usually all commercial units allow between 160-200 lbs per rider. Here is a list of our most common units and how many riders are allowed at one time.

​
Regular bounce house - 8 to 12 kids
Small bounce house - 4 to 8 kids
Dry slides - 2 to 4 kids/1 at a time down the slide
Combo units - 8 to 10 kids/1 at a time down the slide
Slip n slide - 1 kid at a time allowed down slide
Water slides - 2 to 4 kids/ 1 kid at a time down slide. No kids allowed in pool while another is sliding down
Obstacle Course - 3-8 kids at a time depending on size of the unit. If the unit has a slide 1 kid at a time is allowed down the slide
​