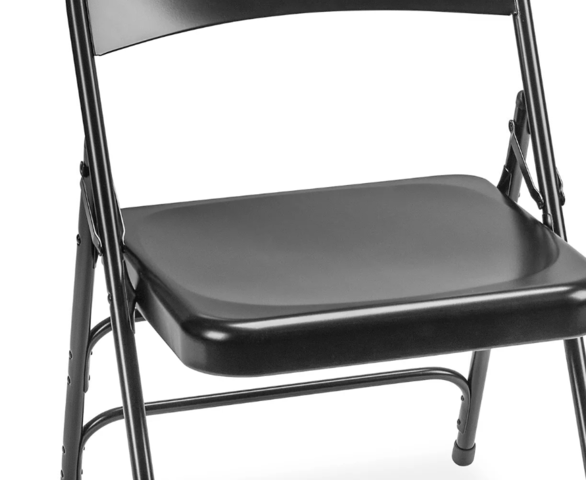 Metal Folding Chair
Looking for a sturdy and reliable seating option for your next event in the Chicago suburbs? Look no further than our metal folding chairs! These chairs are the perfect choice for any occasion, whether it's a wedding, corporate event, or backyard barbecue.
Constructed from high-quality metal, these chairs are built to last and can handle even the most demanding of guests. They feature a comfortable seat and backrest, as well as a durable frame that can support up to 300 pounds.
Best of all, our metal folding chairs are incredibly easy to set up and take down, making them the ideal choice for events of all sizes. So why wait? Rent our metal folding chairs today and take your event to the next level!