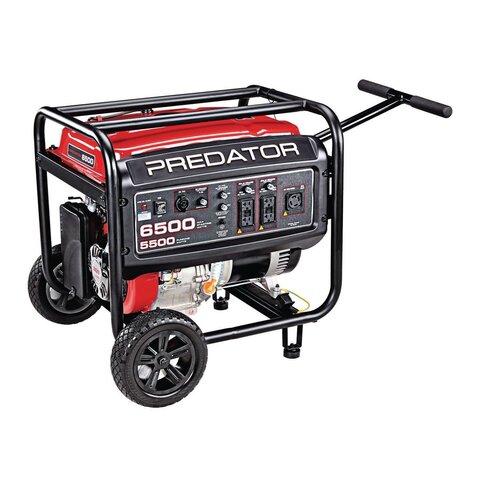 6500 Watt Generator
Need a generator for your event? Dino Jump has you covered with a generator rental delivered to your party or event. Our 6500 Watt generator rentals can handle up to two units per generator. Comes with 1 full tank of gas that shouls last up to 6 hours.
Looking for a reliable and powerful generator rental in the Chicago suburbs? Look no further than our 6500 watt generator! This heavy-duty generator is perfect for powering a wide range of equipment and appliances, from small events to large.
With its powerful 389cc engine, this generator can produce up to 6500 watts of continuous power, ensuring that you'll have all the electricity you need to get the job done. It also features a large fuel tank that can hold up to 6.6 gallons of gas, providing up to 10 hours of continuous operation at half load.
Our 6500 watt generator rental comes equipped with a range of safety features, including automatic voltage regulation, low-oil shutdown, and circuit breaker protection. It also features a heavy-duty steel frame and wheels for easy transport and durability.
So whether you're a contractor working on a job site or a homeowner in need of backup power during an outage, our 6500 watt generator rental is the perfect solution for all your power needs. Contact us today to learn more or to reserve your rental!